Here, at Inhome Trainer, we've got many years of experience as fitness instructors coming to your home. We thought maybe you might enjoy an article that sums up everything you want to know about in home personal training. So here it is.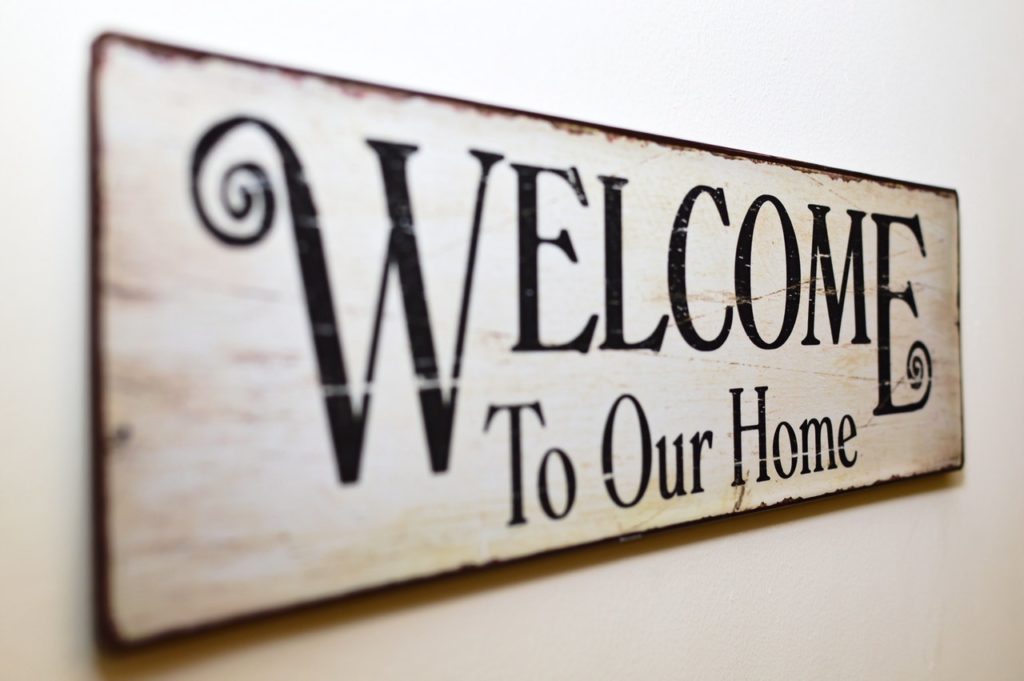 The most common questions we get asked:
Is it worth getting a personal trainer?
As long as you do your homework on your trainer, in-home personal training can be a fantastic investment. It can get you better, faster results, keep you focused and motivated and help you to develop both the regime and the set-up to make your in-home fitness goals a success. As an added bonus, it's harder to hide forbidden foods when you have a trainer coming over, so an in-home personal trainer can even help with nutritional compliance. Below are 5 great reasons to get a personal trainer:
1. Maintaining Consistency
How many times have you tried working out at the gym, only to be distracted or bored? Hiring a personal trainer makes it easier for you to stick to a program. This prevents you from making excuses and helps you achieve your fitness goals. Hiring an in-home trainer is great way to maintain consistency and obtain better results.
2. Personalized Fitness Plan
A personal trainer will develop an effective fitness plan based on your personal needs and fitness goals. This automatically leads to faster and better results. Personal training is also beneficial for people who suffer from conditions, such as asthma, arthritis, injuries or heart condition. A personal trainer will design a specific program keeping your health condition in mind. In some cases, specialized workouts can also promote faster healing and recovery.
3. Added Safety
Using the wrong equipment or performing an exercise incorrectly can result in serious injuries and back problems. Sure, a personal trainer will encourage you to break boundaries but they will never push you to the breaking point where you face the risk of injury. A personal trainer ensures you are exercising safely and are aware of how to use exercise equipment properly.
4. Motivation and Accountability
How many times have you tried working out at home but failed to meet your weight loss goals? Personal training guarantees accountability so you are able to meet your fitness goals and stay motivated. A personal trainer will ask about what you have eaten and whether you have been getting enough exercise. This prevents people from slacking off and making excuses.
5. New Workouts
With a personal trainer by your side, you have access to a list of exciting new workouts in case you ever get bored with your routine. A personal trainer will be happy to change up your usual routine, helping keep your body in shape. This prevents weight loss plateaus and boosts metabolism.
Do personal trainers come to your house?
Yes they do! Here at Inhome Trainer, we have trainers all across Canada! Toronto, Montreal, Vancouver, you name it, we have certified trainers there, ready to come to your home to help you achieve your goals.
It's important to feel safe at home, that's why all of our trainers are certified and trusted.
What are the benefits of in home training?
Having a personal trainer visit your home is convenient and time-saving. There's never any need to worry about finding a babysitter for the kids or to spend money keeping them in daycare for that extra hour. You don't have to spend time sitting in traffic commuting to the gym or worry about having to work around their operating hours. It's true a lot of gyms claim to be open 24 hours but many are restricted to only certain days of the week. Home visits allow you to create your personalized schedule with your trainer.
For some people the gym can be an intimidating place. For others, it is simply annoying. Between the grunting, the crashing of weights, the inconsiderate users and the smell of sweat, the gym really can be an unpleasant atmosphere. Of course, it is still important to maintain your level of health and fitness, which is why so many people invest in a home gym, or simply re-purpose part of their home as a 'fitness space'.
The only problem then becomes equipment and expertise. How do you know what equipment is essential, beneficial, or a complete waste of time? How do you know you are training efficiently, both during your session and long-term? This is where in-home personal training can fill in the gaps!
A mobile Personal Trainer can advise on equipment purchases, use of space, exercise programs, lifestyle changes and more. What's more, training at home can save you substantial amounts on gym memberships, meaning that in-home personal training can end up costing you almost nothing! If your trainer can help you make smart equipment choices, you may even save money going the in-home personal training route. For example, say you were considering purchasing an elliptical. This might cost upwards of a thousand dollars for a decent unit, which even then will have a limited lifespan. If your trainer looks at your situation and instead recommends a set of kettlebells, you now have equipment that takes up less space, can develop your strength as well as your cardiovascular conditioning, is cheaper up front and can last a lifetime unless you drop it on concrete.
As for the physical benefits of in-home personal training, these are considerable. Participants under the one-to-one guidance of a coach or trainer have been shown to have far better results. In fact one report suggests that it may be the single biggest contributor to successful weight loss.(1) What's more, the biggest failing that training at home has compared to a gym is a lack of support; there is no one to tell you what you are doing is wrong or dangerous, nor to help you if you have any kind of accident. Compared to this, in-home personal training offers the safety and support of the gym environment, without the awkwardness or the ill-informed advice that can come from your fellow gym-goers.
Is personal training from home better than the gym?
Well, it might be! Here are 7 reasons why working from home with a personal trainer is better than going to the gym.
Working with a trainer at the gym can be noisy and distracting. Having that one on one with your personal trainer at home means that you're more focused and you have their undivided attention resulting in higher success rates.
2. Home visits are much more comfortable with no strangers around too. Some people might feel defeated being surrounded by others at the gym who are in better shape.
3. At home you'll truly make the most of your time and manage the most effective workout when you eliminate the need to wait for equipment to be free of other gym members. You don't need a ton of space to workout at home either. Your body is the machine and your personal trainer can tailor the exercises and equipment used to the space you do have available
4. Nutrition is a big part of achieving results and a healthy lifestyle starts in the kitchen. It stands to reason then that your home is the best place to be when working towards your fitness goals! Your trainer can evaluate the kind of foods you have on hand that you'll want to limit or avoid in the future, as well as tell you what you might be missing. Not to mention it's a lot harder to hide those unhealthy snacks!
5. Get your groove on. Why not let your hair down and let loose with your favourite music. People often listen to music when working out because it's darn right motivating! It inspires you to pump faster, work harder and fills you full of energy! No sad songs or ballads only fist pumping, action packed beats allowed such as great dance songs or heavy rock. Make sure you've got some great quality headphones if you don't want to disturb other family members or go for a great stereo system.
6. Long-term goals require a lot of patience and dedication so why not set yourself some short-term goals so you can continue to progress? Do you want to lose a grand total of 40 lbs? Then why not aim to loose 1-2 lbs a week (8 pounds per month) as then you will fell like you are constantly achieving. Remember to be realistic and remain kind to yourself. Put up motivational posters and quotes around your home, your home can become the very place that motivates you.
7. By working out at home you have eliminated the need for travel 🙂
Can I do training at home without a PT? Here are 4 advices for you
Sure you can! But before you go working out on your own, let us give you 4 advices.
What is the point of spending hours at the gym if it is not having a positive impact on your health and fitness? Your workouts must be designed to help you get leaner, fitter and stronger in a short span of time. Rest assured, it is possible to get amazing results from a super-effective workout routine in 30 minutes. Here are a few tips to make your workout routines more effective:
Sip on a Hearty Pre-Workout Shake
Consider gulping down a healthy protein or carb shake just before your workout session. It will increase the flow of amino acids in your muscles while exercising, giving your body the boost it needs. Consider sipping on a protein shake after your workout as well. This will boost muscle growth, resulting in faster and quicker recovery. A protein bar of a meal replacement bar can also work well. Include energy boosting and protein rich foods in your diet to boost performance and make your workouts more effective.
Ask for Help
Don't risk injuries by watching workout routine videos online and trying to replicate them at home. Talk to a trainer and do not be afraid to ask for help. Consider investing in a few training sessions to help you get started. Personal trainers can definitely help you boost your performance, increase motivation and keep you on track when it comes to your routine. A personal trainer will design a workout routine based on your goals and personal requirements, ensuring it delivers the results you expect.
Mix It Up a Bit
Following and sticking to the same workout routine can get boring. Not to mention, your body will ultimate adjust to the stress level, which means the workout will no longer remain effective. Mix up your workout routine after every few months. You can talk to your personal trainer about incorporating new and challenging exercises that will keep you motivated.
Limit Your Workouts to 30 to 40 Minutes
While most people think it is a good idea to spend hours at the gym, a 30 to 40-minute effective workout routine is sufficient to help you stay fit. The truth is, after 30 or 40 minutes, a workout session no longer remains as effective. If you want to keep it an hour long, consider adding low intensity exercises so that you don't tire or feel exhausted.
Use these tips and tricks to make the most of your workout routines. Good luck!
Looking for a pro? Find a personal trainer here.
Thank you so much for reading! And keep being your best self.
Posted
by