Scroll through our success stories
I cannot say enough amazing and wonderful things about my trainer and inhometrainer. She is dedicated, and professional. She works wonders to accommodate my schedule. She understands my abilities and always gears my workouts to those abilities while at the same time, challenging me.
She is always safe and reminds me about drinking water during our workouts and breaking when I need to. She is FUN and the music she uses motivates me and the diversity of her workouts have been fantastic. I never get bored and the level of challenge has increased as we've been working together. I am seeing great results in my body…both from a weight loss perspective as well as my strength, endurance, and confidence.
I would rate the service from inhometrainer as well above a 10!!!
I am very impressed with everything so far with this company. I know this is a lifestyle for me and I am so happy that inhometrainer has been there for the journey. I have recommended inhometrainer to EVERYONE I KNOW! I am always talking about how awesome it is. Thank you!
*Please note results may vary.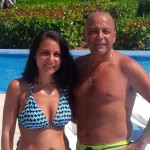 Dear inhometrainer,
My husband and I cannot say enough about the program!
The hardest part was getting started. Once we made the decision to get back into shape, inhometrainer helped us achieve our goal weight. We could not have done it alone, and going to a gym was inconvenient and intimidating.
Without the help of our amazing trainers, we could not have achieved our goals. My husband lost 30 pounds, and I've lost 14 pounds. We feel so good and we have continued the program on our own because we know what to do.  
inhometrainer showed us how to lose weight and keep it off. No gimmicks, no pills, no equipment! Just proper circuits, exercise, and good nutrition tips.
I have recommended inhometrainer to all of our family and friends who have commented on our weight loss.
Thanks again inhometrainer you transformed our lives!
*Please note results may vary.
It is truly a pleasure to write this testimonial on behalf of Mike Tangreda, who has been our in-home personal trainer for the past 2 years. We have had multiple trainers over the years, but clearly Mike is the absolute best. We love the convenience of him coming to our home; saving us hours of traffic, parking and hassles waiting for machines at the gym.
His commitment to running a top notch business with a great team of personal trainers is why we stick with inhometrainer. 
What really distinguishes Mike and his staff from the rest of the pack is their ability to motivate. We have never followed through previously with other trainers for more than a few months, as basically neither of us enjoys exercise other than biking and hiking. The fact that we are well into our second year speaks volumes to inhometrainer and their ability to motivate.
Our BMI's & body fat percent have significantly decreased; and we have never felt better!
The question you should be asking yourself is NOT "Can I afford In-Home Training";  but – "Can I afford not to "  –  in terms of your overall health and future!
*Please note results may vary.
We have been exercising for the past year and as a result we have noticed that we are getting fitter and healthier. We love the convenience of having a trainer come to our house at times that are suitable to us. Serge has been great in building up our confidence and skill in such a way that is benefiting to us.
Due to regular and consistent exercise from the past eight months, my (Babita's) good Cholesterol has gone up which has never happened. My doctor has taken me off the Cholesterol pills.
We have also noticed health benefits such as losing fat and gaining muscle. Our trainer also suggested ideas to improve our diet so we can get healthier. We feel mentally and physically strong. Thanks inhometrainer!
*Please note results may vary.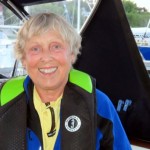 My name is Barbara. I have lived with multiple sclerosis for over 40 years and have type 1 diabetes.  When I joined inhometrainer I was anxious because I didn't know whether I could do "the program".
I learned very quickly that "the program" was about me and my abilities!
My trainers Serge and Mike challenge me to move up a notch or two above my current abilities. They accept that I cannot, because of nerve damage due to MS, do certain exercises. They support and encourage me when I get discouraged and have promised to not give up on me! 😊
BUT they do not stop there! They try  different exercises to get certain muscles to fire and if those don't work, they say " leave it with me" and next visit they have new approaches for me to try.
Because our objectives are to keep me walking and reduce falls, it is important to exercise more than the times they are with me. Each has given me exercises to do daily to keep working toward achieving our objectives.
These trainers are awesome and I wholeheartedly recommend inhometrainer!
*results may vary
Previous
Next
Begin your transformation now-only 59 dollars
Start Your Transformation!