Personal Trainer for Seniors
Are you looking for a personal trainer as a senior?
Our exercise programs can be easily done from the comfort of your home, and you will be guided every step of the way with a certified personal trainer, who specializes in exercise for seniors in home. Our goal is to help our clients age gracefully and restore confidence through activity and well-being.
Exercise for Seniors In Home
Improved strength | Improved flexibility | Improved balance
Weight loss programs | Injury prevention | No equipment needed
Are you looking for a Personal Trainer for seniors?
This short guide will help you pick the right one.
Did you know that not every Personal Trainer is qualified to work with seniors? In fact seniors are considered a 'specialist population' in the world of personal training. This is because seniors have specialist needs that the rest of the population don't necessarily have, meaning that the Trainer you choose to work with should not only be qualified to work with seniors, but also be experienced in working with this demographic.
For example many seniors have had a hip replacement and will not be able to do certain exercises. Many will suffer with conditions such as Osteoporosis or Diabetes. Even if you are healthy, as you age your body changes and fitness needs to be approached in a different way. A Personal Trainer who specializes in working with older people will understand this and will know how to work effectively with you.
Choosing an expert in this way ensures your safety and will also help you to achieve the results you are looking for, whether you are planning to increase your fitness so that you get less out of breath, strengthen your muscles, stay mobile, reduce aches and pains or even train for a race!
Most seniors are looking for a combination of the above and a Personal Trainer for seniors will understand how to create a workout which combines all these elements in a safe and effective way.
Personal Trainers for Seniors – Personality Matters!
Once you have found a Trainer that has the right qualifications you need to make sure that you can work with them. You will need to feel comfortable taking instruction from this person. For some people training with someone who is much younger than they are can be a challenge.
Think about what you are looking for in a Personal Trainer and make a list. Then go ahead and interview some Trainers. You can always do a trial session before committing to buying a fitness package, in fact we recommend that you always do a trial to see if it's a fit in practice!
A good Personal Trainer for seniors will make you feel comfortable. Even if you have some hesitancy about putting your health in the hands of another, by the end of the session you should feel more confident. Share your concerns with your potential Trainer. A professional Personal Trainer for seniors will always listen and be pleased to answer your concerns and alleviate any worries you may have.
A Personal Trainer for Seniors – In the Comfort of Your Own Home!
Many seniors prefer to train in the comfort of their own home. Gyms can be noisy, busy places and confidence can sometimes be an issue.
At 'In Home Trainer' we provide Personal Trainers for seniors who come to you at your house! This means that you can relax and concentrate on your exercise session – It takes much of the stress and worry out of the situation.
Our in home personal trainer programs are tailored to each and every individual. All of our clients receive a personalized program, nutritional guidance and accountability to ensure they meet their goals. Any age and fitness level are welcome!
Why our clients carefully choose us:
Full assessments including blood pressure and heart rate monitoring

Programs to improve balance and flexibility

Injury and Rehabilitation programs

Meditation and Qigong programs

No Equipment necessary for your workouts

Meal Plans + nutrition counselling included

Personalized fitness programs with photo and video illustration

Rewards program earning points for every session completed with inhometrainer

Our company has completed more than 20, 000 in home personal training sessions
All of our personal trainers are 100% certified and have experience working with older adults. With over 25 personal trainers on our team we will find the best match for your specific goals.
Read our Blog post 5 Tips for healthy aging or find out what Personal training for seniors look like:
Entering your senior years doesn't have to be time of low mood and thinking that your best years are behind you! Your senior years can in fact be the best and healthiest years of your life. Maybe you are a little bit anxious about how much you want to push yourself or you're not too sure of exactly how hard you can push yourself in regards to fitness and nutrition? The good news is you could benefit greatly from some home personal training! Get your fitness and confidence better than it's ever been! Personal training for seniors? Here's why you should get started now….
Strength training
Strength training is highly beneficial for seniors. It can delay muscular deterioration and help build a better body with greater endurance levels. Strength training will also help condition your body enabling you to maintain a healthy level of mobility and balance. It's also great for flexibility.
Cardiovascular health
Reduced mobility in later life is often due to the lack of cardiovascular health. Through a tailored exercise programme CV training can get the blood pumping and make the heart stronger and happier. Firing all your energy systems an exercise program is essential especially for maintaining a healthy weight and heart!
Balance & flexibility
Improving balance with certain exercises can really enhance the quality of later life ensuring the risk of falling is limited ensuring you are safer and injury free for longer! Your trainer will help devise a programme to improve your balance and motor skills.
Enhances every day life
Being fitter all-round will enhance almost every area of your life as a senior. You will find that you have the energy and body power to partake in your favourite activities such as golf, tennis, swimming etc – you will have a new lease of life! You won't get tired as easily so you can enjoy the grand kids games and take them out for some fun activities! Your mobility and confidence will vastly improve giving you a better quality of life for longer!
Reduces medical health and correlates with better psychological wellbeing
Of course we must not forget that exercise releases endorphins and endorphins make us happy, it's a scientific fact. Regular exercise will keep your mental health in check. Because you will have improved your balance, flexibility and CV health you can enjoy less falls and mishaps therefore reducing your medical health costs.
Often, as a senior you may only need to exercise 20 to 30 minutes, two or three days a week, to develop relatively high levels of musculoskeletal fitness for a better quality of life but your Personal Trainer will formulate an exercise plan tailored to your individual needs. It's never too late to get fit but always get clearance from your doctor first and begin your journey to the best years of your life.
Will You Be Our Next Success Story?
Everyone should have an inhometrainer. My husband and I were in very poor physical health when our personal trainer came into our lives. We were just recovering from some illnesses and could have won the award for couch potatoes of the year. We were quickly and scientifically assessed on our level of fitness and provided a program that was non-threatening and fun. He utilized all of our equipment which was sitting unused in our home and took us step by step over the course of a year to become physically fit.
Having a healthy and new body was very exciting for seniors in their 60's and 70's. We have actually aged younger!
inhometrainer provided us with an excellent personal trainer and an easy to use illustrated program that we can follow at home in our own daily schedule. We have achieved a level of physical fitness that we never thought was possible. Being healthy and active has enabled the both of us to have an exciting and fun life following our life passions. Thank you inhometrainer!
*Please note results may vary.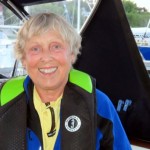 My name is Barbara. I have lived with multiple sclerosis for over 40 years and have type 1 diabetes.  When I joined inhometrainer I was anxious because I didn't know whether I could do "the program".
I learned very quickly that "the program" was about me and my abilities!
My trainers Serge and Mike challenge me to move up a notch or two above my current abilities. They accept that I cannot, because of nerve damage due to MS, do certain exercises. They support and encourage me when I get discouraged and have promised to not give up on me! 😊
BUT they do not stop there! They try  different exercises to get certain muscles to fire and if those don't work, they say " leave it with me" and next visit they have new approaches for me to try.
Because our objectives are to keep me walking and reduce falls, it is important to exercise more than the times they are with me. Each has given me exercises to do daily to keep working toward achieving our objectives.
These trainers are awesome and I wholeheartedly recommend inhometrainer!
*results may vary
It is truly a pleasure to write this testimonial on behalf of Mike Tangreda, who has been our in-home personal trainer for the past 2 years. We have had multiple trainers over the years, but clearly Mike is the absolute best. We love the convenience of him coming to our home; saving us hours of traffic, parking and hassles waiting for machines at the gym.
His commitment to running a top notch business with a great team of personal trainers is why we stick with inhometrainer. 
What really distinguishes Mike and his staff from the rest of the pack is their ability to motivate. We have never followed through previously with other trainers for more than a few months, as basically neither of us enjoys exercise other than biking and hiking. The fact that we are well into our second year speaks volumes to inhometrainer and their ability to motivate.
Our BMI's & body fat percent have significantly decreased; and we have never felt better!
The question you should be asking yourself is NOT "Can I afford In-Home Training";  but – "Can I afford not to "  –  in terms of your overall health and future!
*Please note results may vary.
We have been exercising for the past year and as a result we have noticed that we are getting fitter and healthier. We love the convenience of having a trainer come to our house at times that are suitable to us. Serge has been great in building up our confidence and skill in such a way that is benefiting to us.
Due to regular and consistent exercise from the past eight months, my (Babita's) good Cholesterol has gone up which has never happened. My doctor has taken me off the Cholesterol pills.
We have also noticed health benefits such as losing fat and gaining muscle. Our trainer also suggested ideas to improve our diet so we can get healthier. We feel mentally and physically strong. Thanks inhometrainer!
*Please note results may vary.
Previous
Next